Jobs

Working for Agrafresh is choosing for an enterprise in full expansion in the strong food sector. We are continuously looking for talented and passionate people to enforce our teams. We are proud to see our wide range of vegetables and salads, produced by our 100 employees, leave our company every day. Obviously, our expectations of each position is a bit more specific, but thanks to your simplicity, effort, powerful entrepreneurship and respect you will come a long way.
Beside further development and growth opportunities, we offer each employee a tailer-made training program of your position and individual needs. We offer you a solid professional challenge in a family enterprise with an open collegial atmosphere and a clear no-nonsense approach.
Spontaneously apply for a job
Agrafresh is always looking for talent! Are you interested in our company and would you want to grow together with us? Do not hesitate to send us your CV.
Spontaneous application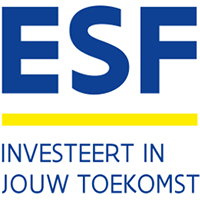 Agrafresh accomplishes a project with the financial support of ESF. With the vision of lifelong learning, we want to motivate and train our employees by means of an comprehensive training plan.